With no lock-in contracts, you'll have the flexibility of going month-by-month, free to cancel at any time
Need a large, easy accessible shed? Need drive up, 24hr access and state of the art security technology to protect your business?
If you are looking for a more permanent storage solution; perhaps you need ongoing storage for your business inventory or a safe place to store important documents, we offer highly competitive prices on units that are leased long-term. Some of our units cost as little as $4 per day!
Our storage experts will help you find a solution for your space requirements - if you are moving or relocating your business, needing extra space for Christmas stock, or a place to conveniently store your tools. Come and have a chat to one of our team to discuss your storage requirements or use our Storage Estimator to help you get a size estimate.
Get A Quote
Business Storage FAQs
Business Storage Unit Sizes
For business storage we often recommend the following unit sizes -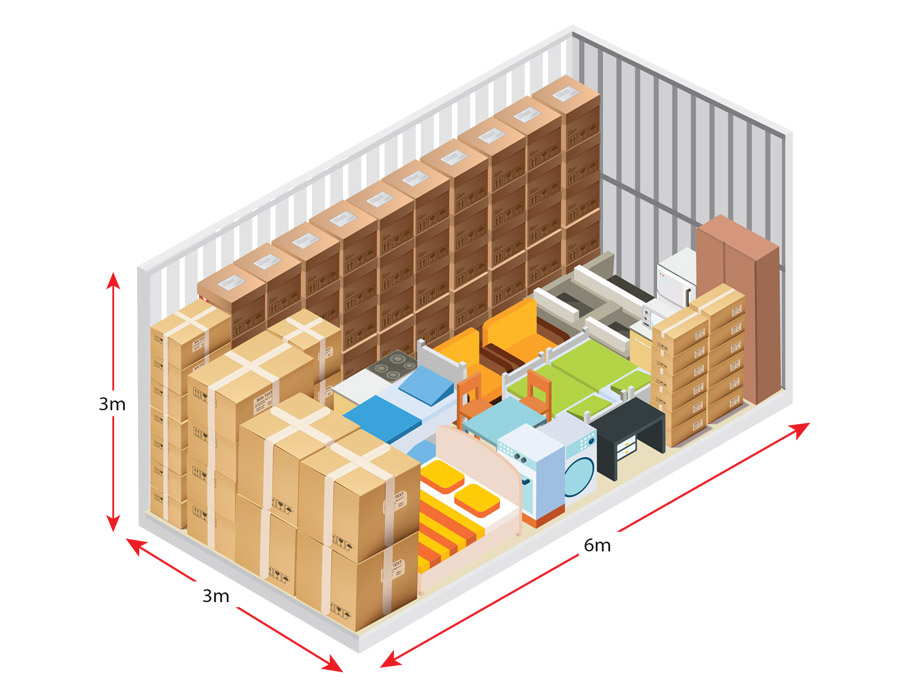 Single Car Garage
Availability: Rent Now
Size: 3m x 6m, 18m² or 54m³ (2.5m door height & 3m ceiling height)
What will it fit: Furniture of Larger Home or Standard Shipping Container of goods, or various Commercial Applications
How to Visualise: Typical sedan style garage
get a quote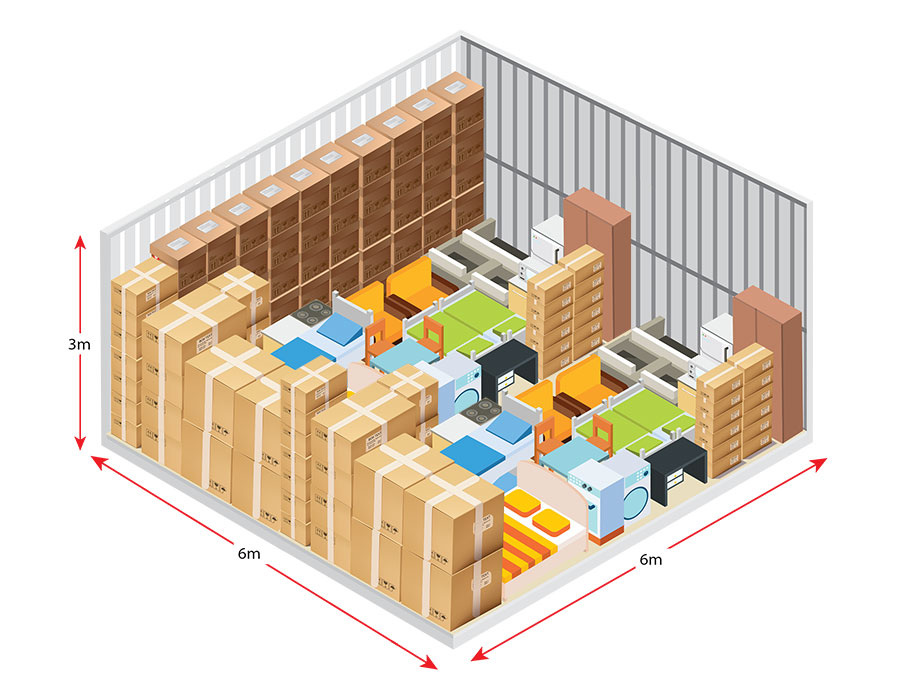 Double Car Garage
Availability: Limited Stock Available
Size: 6m x 6m, 36m² or 108m³ (2.5m door height & 3m ceiling height) with 2 single roller doors and clear span
What will it fit: Furniture of Larger Home, various Commercial Applications, Boat or Vehicle Storage
How to Visualise: Typical double garage
get a quote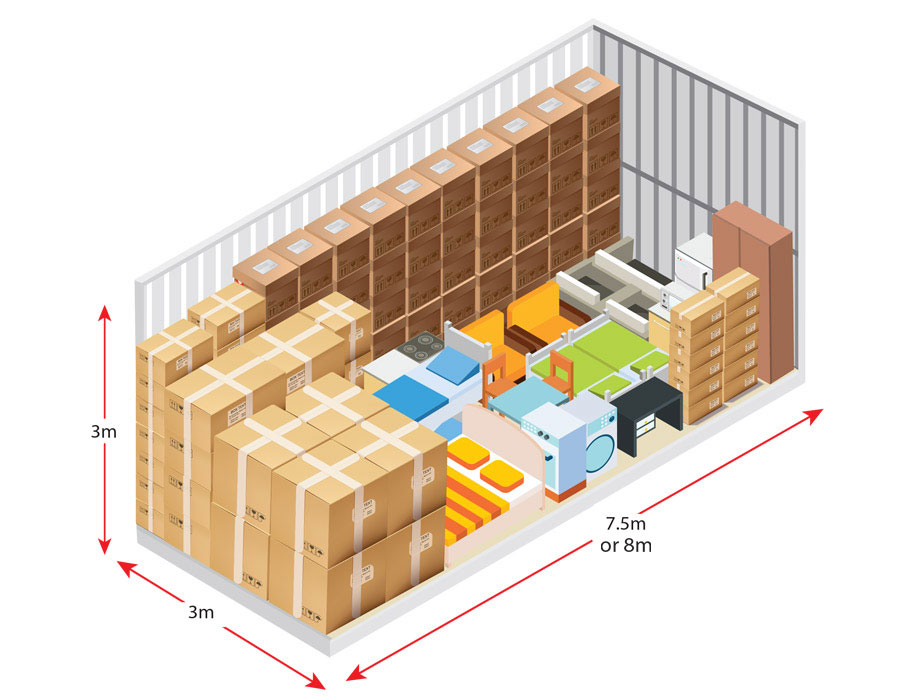 Long Single Car Garage
Availability: Rent Now
Size: 3m x 7.5m, 22.5m² or 67.5m³ (2.5m door height & 3m ceiling height) 3m x 8m, 24m² or 72m³ (2.5m door height & 3m ceiling height)
What will it fit: Furniture of Larger Home or Standard Shipping Container of goods, or various Commercial Applications
How to Visualise: Longer than sedan style garage
get a quote